Are Loose Dentures Causing You Problems?
Many people have trouble with loose dentures. The patient in the photos attended Manchester Dental with the problem of his dentures being very loose.
He had been wearing dentures for many years and had just put up with them being poorly fitting. He had no confidence in wearing them and was not able to enjoy eating at all. One option given to him at Manchester Dental was to have a traditional new set of dentures made, another option was to have a new set of dentures made that "lock" into some dental implants.
The first stage is to place the dental implants. In this case, as can be seen, two implants were placed in the upper jaw and two in the lower jaw. The process of placing the dental implants is quite straight forward, it is done while awake and all we have to do is numb the gum. The whole process is not much different to having a tooth taken out. Everyone we have carried out the procedure on has said that it was surprisingly easy and painless.
After the implants are in and ready the dentures can be made. The dentures are made with clips in them that then attach to the dental implants, so the dentures then "lock" into place. The dentures are also much smaller than conventional dentures, especially the upper denture as it can be made with almost no palate at all, allowing your tongue to touch the top of your mouth and so enhancing the taste of your food.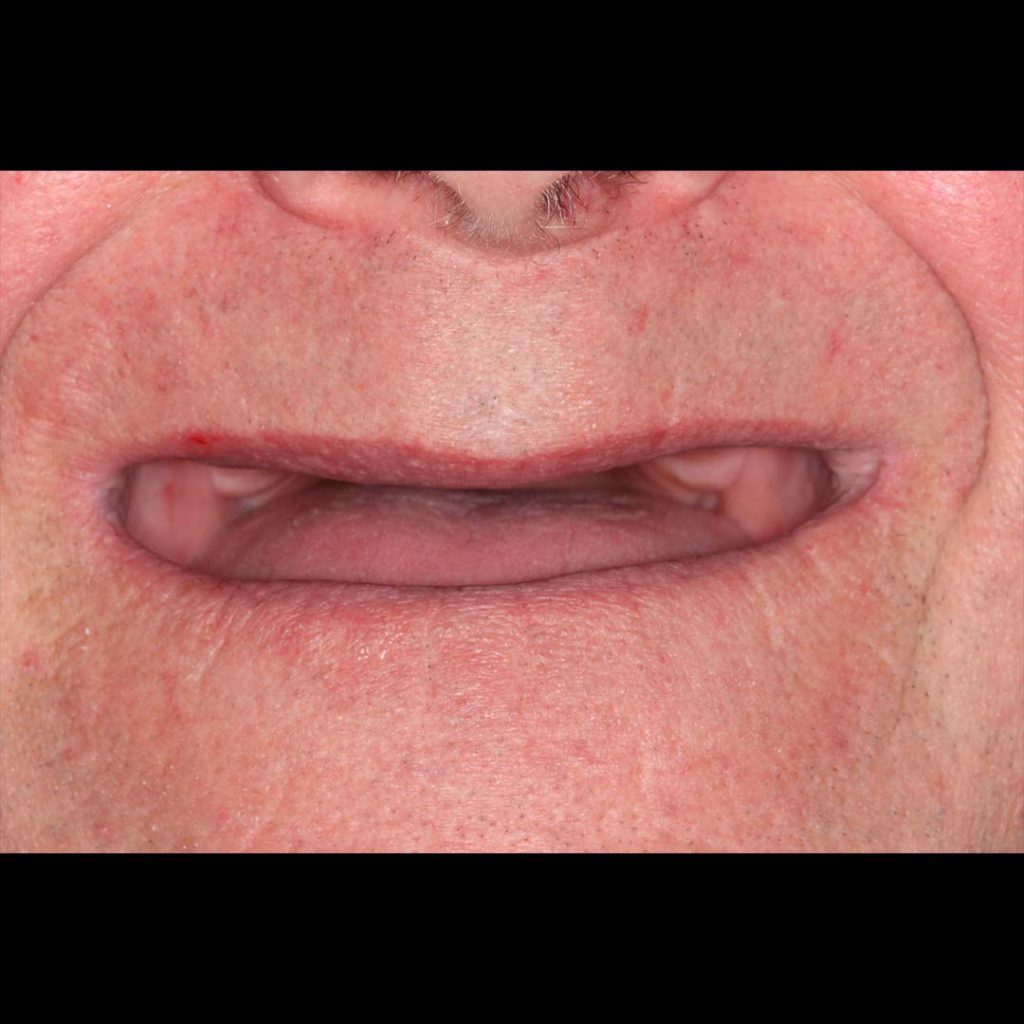 The main comment that patients have made that have had dentures made that attach to implants is "They fit so well I sometimes forget about them".
The dental implants can be placed to replace single missing teeth, many teeth or all teeth as in the photos. Another option is to place many implants and have teeth that permanently fit onto the implants that are not removed, they stay in place all the time!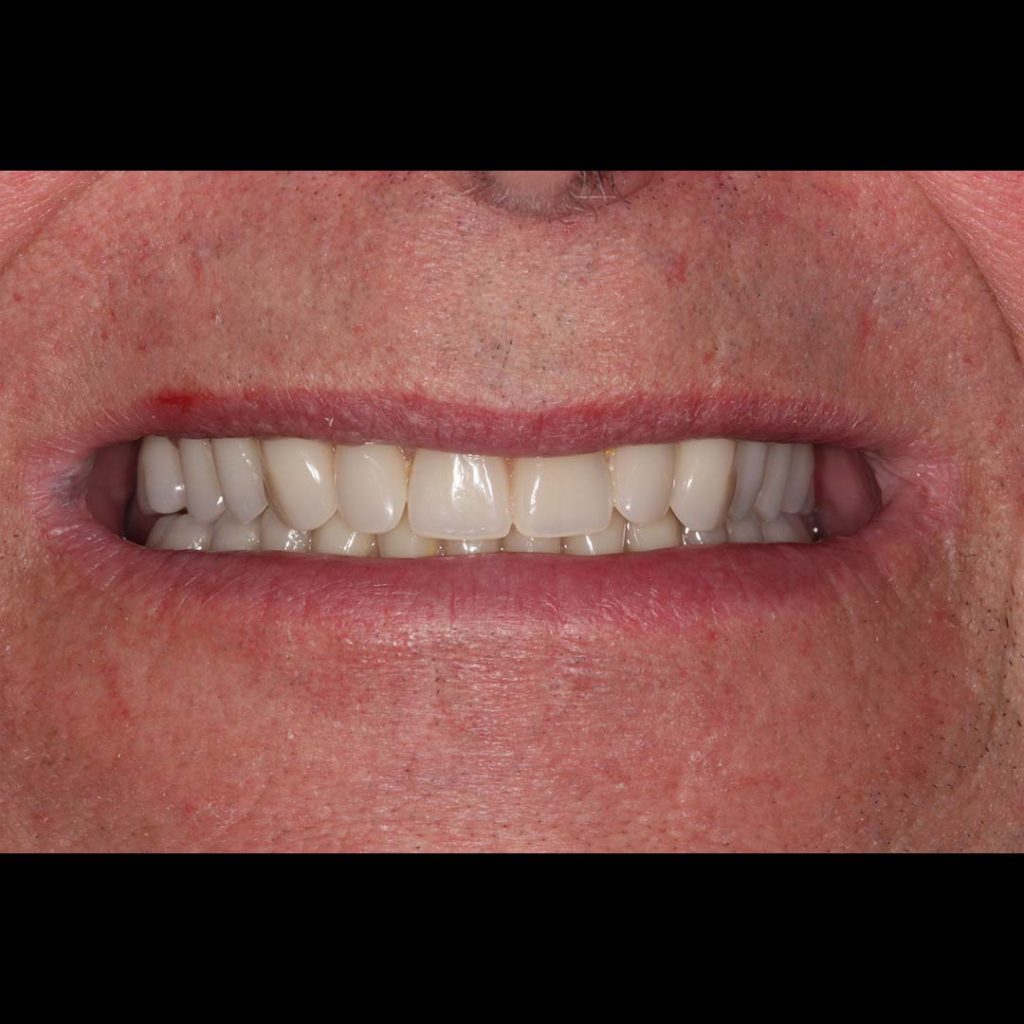 No matter how well traditional dentures are constructed, dentures "locked" onto implants will always fit firmer.
To discuss all the options available with one of the dentists BOOK YOUR FREE CONSULTATION by phoning us on 0161 748 2674
We can offer 0% interest free credit (written details available on request) over 12 months.