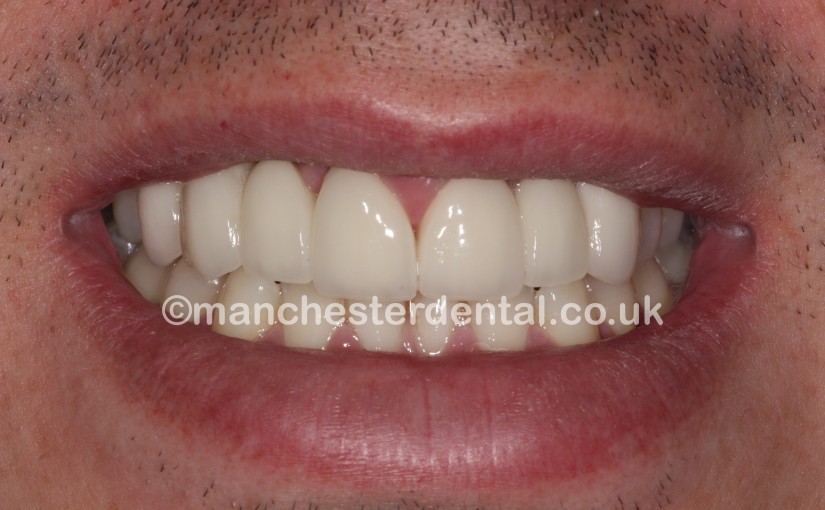 This patient was unhappy with his teeth and smile. He noticed that over the years his teeth had become more and more yellow through smoking & drinking tea and coffee. He was also very conscious of his teeth not being straight and hence having crooked teeth.
After analysing his teeth mouth and smile, discussing teeth colours and assessing what shapes of teeth would suit his face treatment was started.
His lower teeth were whitened using our Combined Deep Teeth Whitening technique which includes home whitening and in surgery whitening. His upper teeth were then made to be straight with a combination of crowns, veneers and bridges and matched for colour to his lower new white tooth colour.
As can be seen the end result is great. The teeth are now straight, white and look amazing!
As with all treatments carried out at Manchester Dental we look not only to improve smiles but also to maintain them, so that we can make sure in the years to follow your smile still looks fantastic. You should only need to have such treatment once and then with the correct maintenance they should look just as good in years to come.
There is no gallery selected or the gallery was deleted.