What to Consider When Choosing a Dental Implant Dentist: 5 things how you can find the you're looking for.
June 1, 2022
5 basic points of deciding on a dental implant dentist
When choosing a dental implant dentist, it is important to remember that not all dentists are created equal. Asking friends and family who have had a dental implant about their experience will help you determine if the dentist is right for you.
1. Experience
In addition to experience, a dental implant dentist should ideally have postgraduate training in dental implant treatments. This can be anything from a year's course, or a diploma, or a master's degree. They need something to prove that this dental implant dentist has done the reading, training and has some experience. Ideally, three to five years' experience in placement is usually adequate for somebody to know what they're doing.
2. Dental practice cleanliness
It is also important to look at the conditions of the dental practice and notice if it is clean and if it has been sterilised properly. Of course, all dentists in the UK follow guidelines that they don't deter from, including what sort of implants and equipment that they use. Do not hesitate to ask your dentist which type of dental implant that they are going to use for your procedure!
3. Same day implants
If you're looking for a dental implant treatment and want quicker results, you should ask your dentist if they're experienced in placing immediate implants and new teeth simultaneously.
Immediate implants are placed in the same day as your extraction. This means that you won't have to wait six months to a year for the implant to heal before getting a crown or denture. The implant will be placed immediately after your tooth is removed. You'll be able to eat on the same day so that you don't miss any meals while recovering from surgery.
A dental implant treatment typically takes about six months to a year before it's complete. If you want quicker results, you should ask your dentist if they're experienced in placing immediate implants and new teeth simultaneously.
4. Dedicated surgery for dental implants
Nobody enjoys going to different locations for one treatment, so it's important to find a dental implant dentist who has a dedicated surgical suite for placing implants. A dedicated surgical suite means that there is no other surgery being performed in the same room and that the room is solely dedicated to placing dental implants.
5. Can they handle complex cases
We know that you don't want to be seen as a patient who needs a lot of attention. You just want your implant to work, and you want it to work well.
Most implant treatments are straightforward, but some can be more complicated and require a multi-disciplinary approach with the support of experts in other areas of dentistry.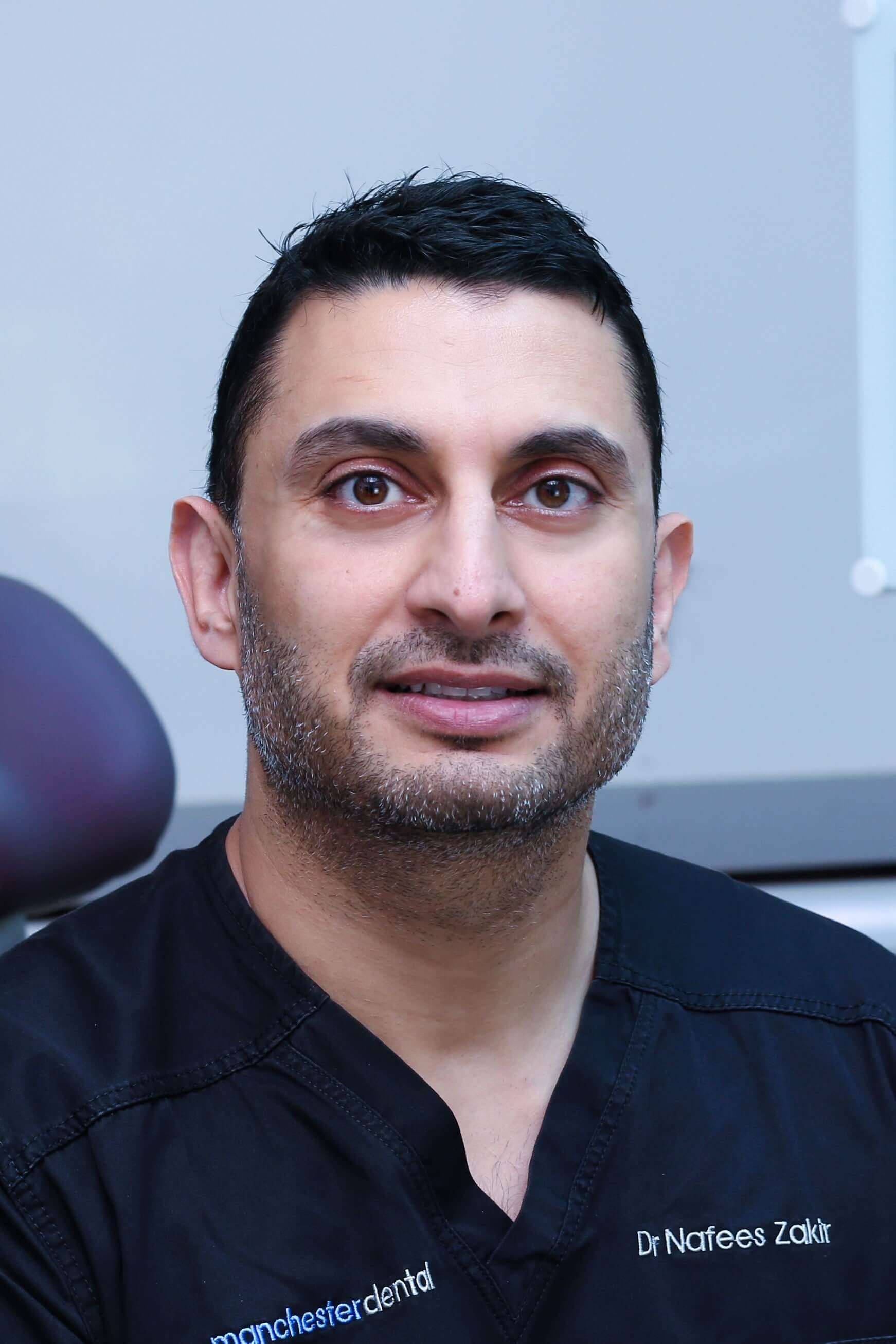 I'm Dr. Nafees Zakir and welcome to my private practice.
My qualifications are BDS in Dentistry from the University of Manchester, a Masters degree with Distinction in Dental Implantology, a Post Graduate Diploma in Restorative Dentistry, a Post Graduate Certificate in Teaching and learning in Clinical Practice. I also provide Dental Implant Training for dentists, who are looking into broadening their implant dentistry knowledge.
Feel free to book a consultation with us