Teeth whitening at home – Manchester
Best Teeth Whitening at home – Manchester Cosmetic Dentistry & Dental Implantology clinic.
Been looking all over the internet for a teeth whitening treatment that actually works?
Don't look any further. We offer high-quality and affordable teeth whitening.

Teeth whitened to the whitest natural shade (B1) within 2 weeks. (Enlighten)

We're proud providers of the 2 best and most well-known at-home teeth whitening brands.

– Boutique Whitening
60x stronger than over-the-counter, non-professional products. High-strength formula, that is incredibly safe, easy to use and promises amazing results within two-to-three weeks.

– Enlighten
Gentle anti-sensitivity formula, that guarantees VITA B1 shade. An effective and predictable formula that will whiten your teeth within 2-3 weeks to perfection.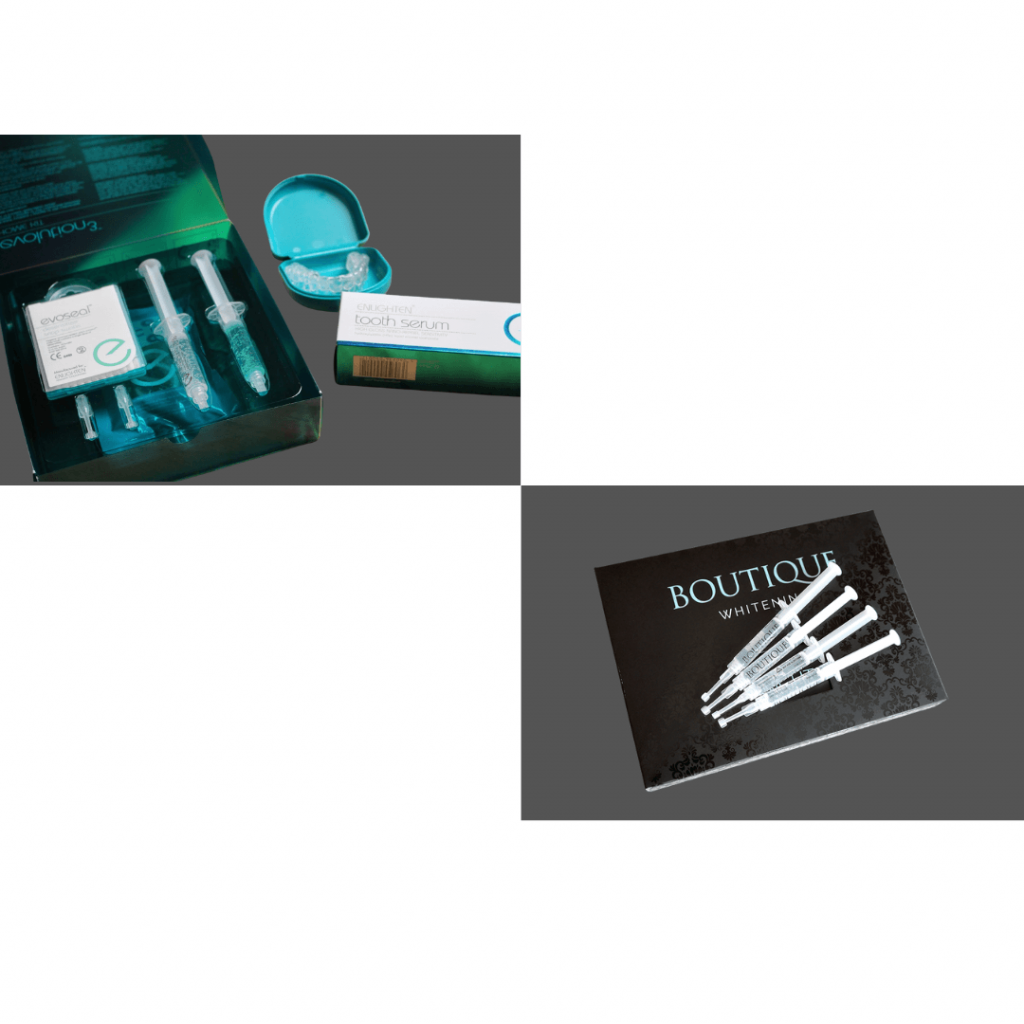 How does the at-home whitening treatment work?
You'd come in for a check-up, which is completely free. The reasoning for this is that we can't prescribe you clinical whitening unless we know that there aren't any underlying oral health problems, as we don't want to make them worse. If your mouth is healthy enough to have whitening, you're good to go for step 2.
Have impressions taken for your whitening trays so we have exact measurements for your teeth and the trays are a perfect fit to ensure the whitening gel is in close contact with your teeth.
Wait until the trays have been customised specifically for you (this can take up to 2 weeks)
Visit the practice once again to pick up your whitening kit and personalized whitening trays. Have the dentist give you step-by-step instructions on how to use them.
Come back after 2 weeks for an assessment to see if everything has gone to plan (95% of the time you won't have to visit as the whitening has delivered the results)
EXTRA: if you've chosen Enlighten whitening, you're eligible for an in-house final laser whitening treatment which is included in the package.
Show off your pearly whites to the world!
Teeth whitening at home – Manchester Cosmetic Dentistry and Implantology clinic.