Dentist in Trafford Park
Missing Teeth Solutions

Dental implants offer a permanent alternative to missing teeth and unsightly gaps. They are the best treatment option for missing teeth.
Crowns and Veneers

One of the best dental services that we offer is our crowns and veneers in Manchester. Both can improve the colour, shape and position of the teeth.
Orthodontics

Teeth straightening. Crooked teeth can be straightened with a brace. There are traditional metal braces, white braces and invisible braces – including
Teeth Whitening

Your tooth's exterior, which is a brilliant white enamel, may begin to deteriorate over time. Giving your teeth a slight yellow tint. Try our Boutique Whitening.
---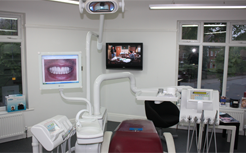 If you are looking for a Dentist in Trafford Park, a dental practice that can provide excellent private dentistry, then look no further. Our team of Manchester Dentists Specialise in all aspects of general dentistry, Dental Implants, and cosmetic dentistry. The Manchester Dental services include dental implants, teeth whitening, crowns, veneers, bridges, Invisalign® invisible braces, stain removal, white fillings, mercury-free fillings, dentures, hygienist services and chiropody.
---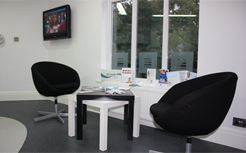 We also offer 0% finance and other monthly payment plans. So if you are looking for a Dentist in Trafford Park or Greater Manchester then contact us today.
Our location is just a few minutes from the Trafford Centre and close to the Manchester United Old Trafford Football ground. Manchester Dental, giving you something to smile about.
Dental Implants
Smile Makeovers
Dental Crowns
Invisalign & Whitening
Need to make an appointment?
You can now book your next appointment via our online booking system.
Make an appointment