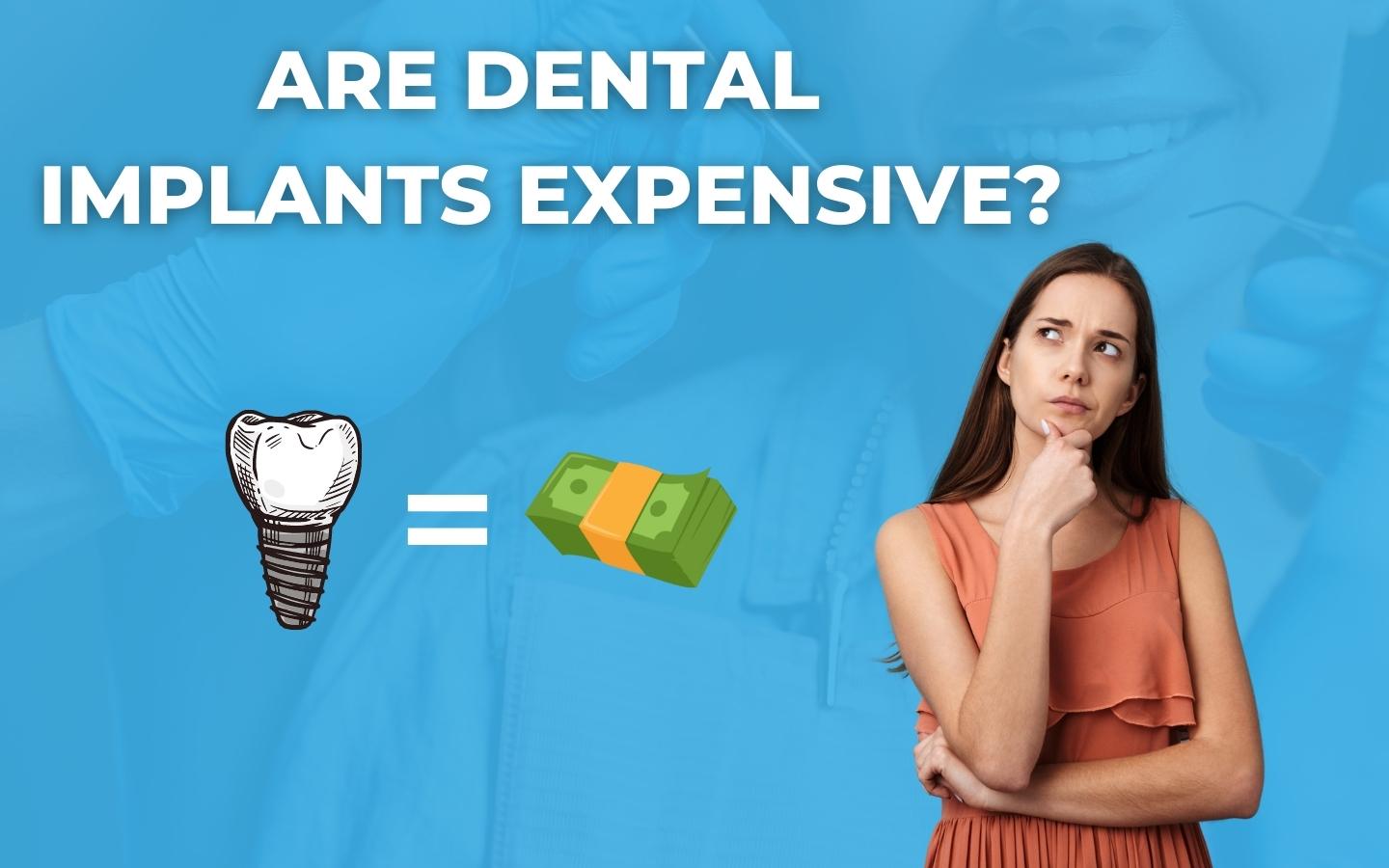 Are Dental Implants expensive? You could be paying £3000+ for them! Read this first
May 13, 2022
One of the most common questions that a patient asks when considering dental implants is, "How much are implants?" For many people, the price of dental implants is a deal breaker. You might think that dental implants are for only wealthy people or celebrities. Although it is possible to have dental implants done for less money, you need to be aware of providers that sacrifice quality for reduced costs. There are also many ways to reduce expenses associated with dental implant procedures.
Our dental implant cost you can find on the pricelist page.
Private dentists charge on average £2,415 for a single tooth implant, although the cost of implant treatment will vary depending on your individual needs. It is likely that this average price is now much higher. Our dental implants are way below private dentistry average. And also, we offer finance options.
What is the process of placing a dental implant?
First, the dental implant (a titanium screw) is placed in the jawbone where the tooth is missing.
Then a small healing collar is placed over the implant and left in place while the jawbone heals. This can take three to six months.
In most cases, once the jawbone has healed completely, a small connector post is fitted to the top of the implant.
Finally, when all has healed, we fit a crown to the connector post, which replaces your missing tooth.
A dental implant is a reliable, safe and long-lasting treatment for missing teeth that may not be replaced with other options.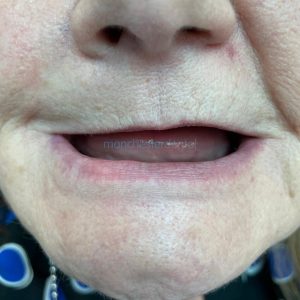 There are some alternatives to dental implants that you may want to consider if you are looking for a less expensive way to replace your missing teeth.
They work in a similar way to traditional dentures, but they sit much more securely on your gums and are much less likely to move about when you speak, laugh or eat.
Another option is dentures. Dentures are crafted from acrylic material and mimic the appearance of natural teeth.

The advantages of dental implants
Implants look and feel like your own teeth. Because the titanium post fuses with the jawbone, the implant feels like a natural tooth. This means there are no concerns about slippage or clicking when you eat or speak. Once in place, the only maintenance needed is regular brushing, flossing, and routine dental check-ups. Dental implants are also much easier to maintain than dentures, which need to be taken out and cleaned daily whereas dental implants can be maintained with regular brushing and flossing.
Another benefit of dental implants is they will stop any shrinkage or bone loss in your jaw. When you lose a tooth, this eventually leads to deterioration of your entire jaw, which can cause all sorts of health problems in your mouth. Since dental implants act just like a natural tooth root, they will stop any further deterioration from occurring.

The disadvantages of dental implants
Failed implants can lead to complications such as injury to nearby teeth, nerve damage or sinus problems, according to Dr Nigel Carter OBE, Chief Executive of the British Dental Health Foundation. "If a dental implant fails, it means that the bone around it has failed to bond with the titanium post."
Dental Implant takeaway
Dental implants are the best long term solution for missing teeth but they are the most expensive option.
My qualifications are BDS in Dentistry from the University of Manchester, a Masters degree with Distinction in Dental Implantology, a Post Graduate Diploma in Restorative Dentistry, a Post Graduate Certificate in Teaching and learning in Clinical Practice.
The range of work which I undertake includes dental implants, full mouth reconstructions, smile makeovers, treatment of wear, referrals for the replacement of missing teeth with bridgework or dental implants, cosmetic dentures and veneers.